Well – I have a feeling this is going to be quite a long post, so much has been happening and I notice that I haven't put anything up here since May… I'm going to blame the death of my laptop for that but nonetheless my apologies.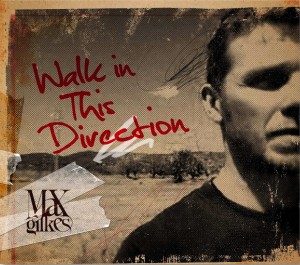 Firstly – I am very happy to report that the album is finished and exists! I have a couple of advance copies in my grubby mitts even as I write. Still doesn't quite feel real.. Still the hard work starts now – release is on the 24th Jan 2011 and I'll be making details of pre-ordereing available as soon as I can. I know this has felt like an eternity to get here but it really was worth the wait. Thanks to everyone for being so patient…. Clearly there will be lots more to say about this closer to the release date about shows and press etc… Incidentally there is a new website featuring previews from the album – www.walkinthisdirection.com
Ok, so on to other things. I think I'm going to work backwards timewise…. Firstly the new Prince Fatty album 'Supersize Me' (Mr Bongo Records) was released a couple of weeks ago, and received an iTunes recommendation and was also featured on Mark Lamarrs Gods Jukebox radio show http://www.bbc.co.uk/programmes/b00vlmxk#synopsis only available for a few more days. I co-wrote some of the tracks and played guitar and other various noises throughout the album. Well done of course to my musical co-conspirator Michael Pelanconi who is the force behind this project. Also with Michael I've been working on tracks with Hollie Cook (http://www.myspace.com/holliecookmusic) on her forthcoming album so look out for that in the new year.
I also have to clear up a little confusion following a quote regarding Katie Waissel of X-Factor fame. I was quoted – a little unfairly in the Sun saying I didn't remember working with her or what she was working on. Have a look for yourself if you feel like it http://www.thesun.co.uk/sol/homepage/showbiz/tv/x_factor/3181188/X-Factors-Katie-Waissel-just-wants-to-be-a-legend.html
Anyway when I was asked I was a little unsure as to who she was (I'm not a TV devotee unfortunatley) and was completely unaware she had changed her name. I obviously do remember working with a Katie Vogel and in fact have a pic of me and her with Tony Moore backstage at a show we did together a few years ago. So – Katie – yes I do remember!!
Alright so onto more musical matters. I am currently producing 4 -yes 4! albums due for release next year. I very excited to be working with Dogan Mehmet (http://www.doganmehmet.com/) who despite his tender years has already achieved an enormous amount in his musical career – runner up in the Radio2 Young folk musician of the year and constantly touring with his band the Deerhunters. The album will be released in 2011 on Hobgoblin Records. Here's a pic of Doe in the studio:
So it's been a real pleasure to be working with a friend and musical collaborator Joanne-Louise Parker on her forthcoming debut album. Joanne has been wowing audiences nationally with her scintillating singing and in between recording BVs on two tracks on WITD she's started recording her album down here in Brighton. She has just started an album blog http://blog.joannelouiseparker.com/#category0. We'll be releasing the as yet untitled album next year and i'll keep you all posted on any gigs and such like. Here is a pic of Jo hard at work in the studio!
2 Years ago Liz Lenten and I began writing songs for an as then unknown project. It has since morphed into the follow-up to the album 'Dreams' by Auburn and will feature 10 original songs co-written by Liz and myself. It might best be described as acoustic groove with live percussion and bass combined with acoustic guitars, piano and sultry sophisticated vocals. Recording should be finished by the end of the year and then we mix, master and release – hopefully in time for the summer.
Finally I've been working with my friend Felix Glenn on an album of original songs. Felix is the driving force behind FSOR in South East London where I am a tutor (www.fsor.org.uk/) and his songs are finally going to see the light of day in 2011 on a very special vinyl only release.
I was lucky enough to be asked to arrange some folk songs to be performed by Sing South Holland accompanied by the illustrious London Mozart Players during the Summer. I have to say I was completely blown away to see theses string arrangements I had created in my dark brighton cave made real by such a fabulous string orchestra combined with Sing South Holland voices. I forgot my camera that day….
Finally at the beginning of the summer I co-wrote and produced a single with my British singing legend friend Russell Stone. Russell Had a top5  UK hit a few years ago with 'We Do It' – by R&J Stone (have a search on youtube…) and he and I got together in aid of 'Kids Alchemy' a Portsmouth based charity (http://www.kidsalchemy.org.uk/) to create a song that was eventually released as a CD single to raise funds for the charity. We even performed the song live at Gunwharf Keys with the Urban Vocal Group.
Cant remember all the other interesting things that have happened but I would finally like to say well done to my friend Ralph Allin (www.ralphallin.com) for getting the gig with Van Morrison and welcome to the world to my new nephew William.
Mx